Regional Parkway Feasibility Study (2010 - 2012)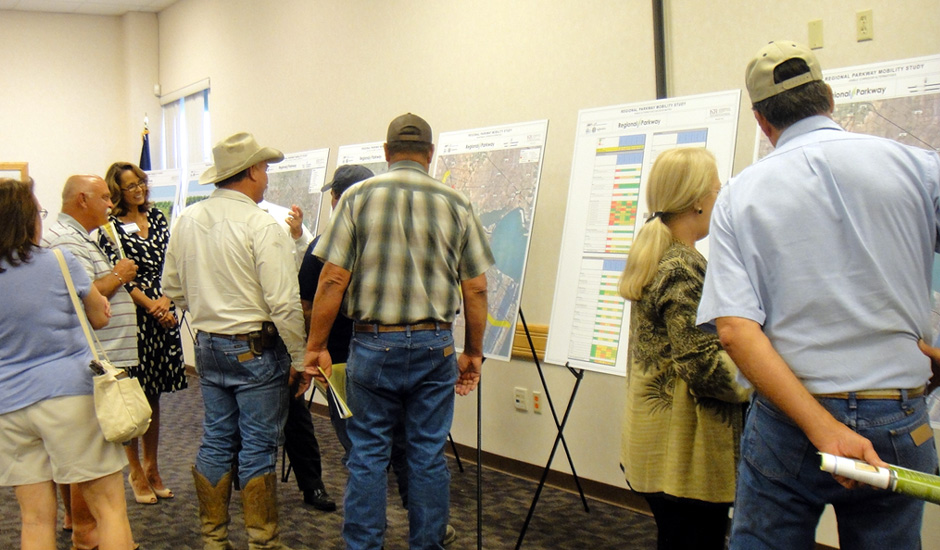 Part of a long-term Corpus Christi Metropolitan Planning Organization (MPO) planning effort, this study evaluated the potential need for a new roadway to alleviate congestion and provide an alternate route for portions of Nueces and San Patricio Counties, encompassing more than 275,000 acres. Partners in the MPO-led effort were Nueces County, San Patricio County, the City of Corpus Christi and TxDOT.
OA was tapped to lead the public involvement component of this study partly as the result of their successful public outreach experience for transportation projects. A Public Involvement Plan (PIP) was designed at project inception and detailed the activities and schedules for public outreach. OA facilitated the meetings of the Project Coordinating Committee, which consisted of local officials who guided the project. OA coordinated over 30 interviews, presentations or briefings with organizations, property owners and officials. OA produced media releases, agendas, handouts, flyers, newsletters and comment sheets for the project. Materials were developed in Spanish and for website posting as necessary.