TPCO American Corporation (2008 - 2012)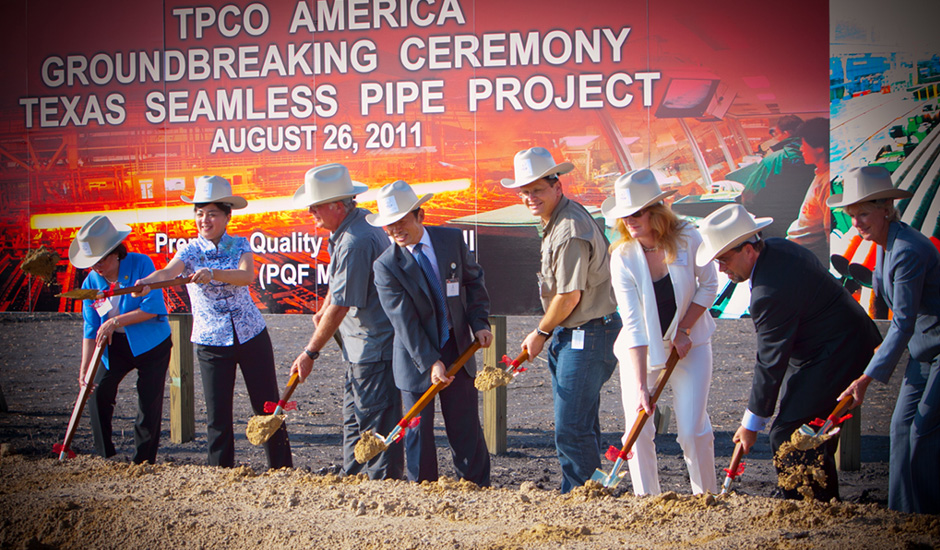 The largest single Chinese investment in the United States is underway near Gregory, Texas. TPCO America Corporation is constructing a $1+ billion mini-mill facility that will manufacture seamless steel pipe and employ more than 600 people when fully operational.
Prior to the project announcement, TPCO America engaged OA to assist with the permitting of the facility and intergovernmental relations. OA played a pivotal role in developing strong community relations for the project through the beginning of construction. The project received certain key permits, most notably the TCEQ air quality New Source Review permit and the Prevention of Significant Deterioration permit, without a contested case or even a TCEQ public meeting. They assisted with tax abatements and other grants, interfaced with potential vendors and contractors, and provided support for local contracts and logistics. They organized the 2009 project announcement and the 2011 groundbreaking ceremony. The latter was remotely broadcast to more than 400 people at another location who were observing the actual on-site groundbreaking event. OA directed various aspects of the event planning, including invitations, the agenda and remarks, logistics, remote broadcasting and video/still recording and media coordination. Leah Pagan Olivarri also acted as spokesperson on behalf of TPCO America Corporation in local, state and national media from 2008 through the fall of 2012.